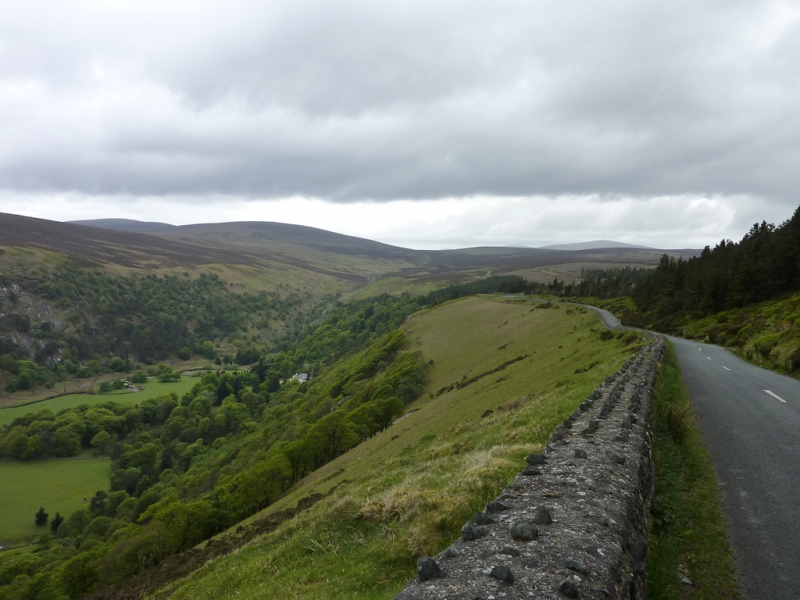 Tallaght is just 13km from Dublin city, nestled in the foothills of the Wicklow Mountains.
Originally a 17th century village in the Dublin countryside, it had a tiny population of 2500. Today, Tallaght is the largest town on the Southside of Dublin and has a bustling population of over 85,000.
Hiring a car in Tallaght has never been easier. Discover the beautiful Wicklow Mountains with freedom and flexibility by choosing Go Rentals.
What to Do In Tallaght, D24
Shopping in The Square
Tallaght is home to one of Ireland's largest shopping centres. With over 21 million visitors every year, The Square is a firm favourite with visitors and residents alike. There are 163 stores to browse through, catch the latest Hollywood blockbuster in the state of the art 13 screen cinema or get a bite to eat in one of the 29 restaurants and eateries. Luckily for you, our rental cars have plenty of boot space for all those shopping bags!
Fitzpatrick's Casino
For over 27 years, Fitzpatrick's Casino has given visitors the latest slots and live table games, as well as customer service with a smile. Games include European-style live roulette and big jackpot slots. Jackpots are won on average every 10 minutes throughout the casino network, so if you fancy your odds, head in for a visit.
Footee
What's Footee? Football played to the rules of golf, mostly. Otherwise known as Footgolf. A great choice for an afternoon out with the kids, it's also incredibly popular with stag parties. Footgolf is a competitive, skilful and addictive sports game that mixes the passion and strength of football with the elegance and tradition of golf.
St. Maelruain's Church
This site has been used for Christian worship for over twelve hundred years. In the 8th century, the Celtic saint, Maelruain, founded a monastery here. Stripped of all wood and slate in 1651 during the Cromwellian invasion of Ireland, the church has been extensively rebuilt. The cemetery has many tombstones from the 17th, 18th and 19th centuries including: Colonel John Talbot of Belgard and artists Oisin Kelly, Evie Hone and Elizabeth Rivers.
Dublin Mountains Way
Want a break from the city? Try a walk into nature, surrounded by tranquil forests, stunning mountain ranges, historical buildings and relaxing reservoirs. With our car hire in Dublin, the whole of Ireland is yours to explore!
Whether you're a tourist to the area or a local looking for reliable, affordable car hire in Tallaght, the Go Rentals team can help!
Our vehicles for lease in Tallaght, D24 are recent models, reliable and available when you need them. Each hire car and hire van is inspected and cleaned at the end of every hire – guaranteeing you an enjoyable and drama-free drive. We have an express pick-up service available, taking the headache out of getting to your rental.
With daily, weekly, monthly, short and long term car rental available, Go Rentals is the place to go for your next car hire in Dublin. Get in touch with the Go Rentals team on 045 256800 and get your journey started!