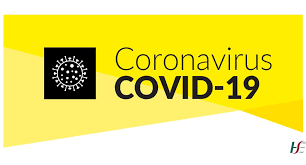 At Go Rentals we've been adapting our business to match the current challenges faced by us and all our customer in both short term vehicle hire and our long term vehicle leasing. Since the outbreak of the Covid-19 pandemic we have continued to keep our doors open, supplying vehicles to those who need it most. Ensuring that increased demand for deliveries and mobility for our essential services continues.
As our local community in Kildare starts to reopen, with the rest of Ireland, we will continue to work to ensure the safety of our staff and customers.
Customer Information
Throughout our office you will see signage explaining social distancing and the importance of hand sanitizing. We ask all our customers visiting Go Rentals to read and follow all guidelines indicated by the Covid-19 signage throughout our offices. A member of staff is always happy to answer any queries.
Sanitization Station
On visiting our offices all customers will be greeted by a sanitization station which we maintain and stock throughout the day. As a vital part of reducing the spread of Covid-19 we request all our customers use this important area on arrival. Together we can do our part to protect each other when visiting Go Rentals.
Go Rentals Office
We've made substantial changes to our offices. A new layout has been put in place to ensure that our customers and staff can maintain social distancing guidelines while renting any of our vans or cars.
Vehicle Sanitization
For us at Go Rentals vehicle cleanliness has always been important. We have however reviewed and updated our cleaning routines for all of our cars, vans and trucks. Each and every vehicle we rent or lease is thoroughly cleaned and sanitized before we handover to our customers. This means you can have the peace of mind to know you are driving away in a clean vehicle every time.
As we receive updated guidelines on how we can keep our team and customers safe we will continue to adapt. But rest assured we will do everything we can to make sure that our cars, vans, trucks and offices are safe for all our customers to visit us. If you would like any further information on how we are meeting the challenges of renting and leasing cars throughout the Covid-19 pandemic feel free to get in touch with us at the contact details listed below.
Email: 
info@gorentals.ie
Phone: (+353) 45 256 800