Hire with Go Rentals over Christmas
Travelling home for Christmas should be very exciting. Coming home to visit family and old friends, sure what could go wrong?! We have all experienced the long airport queues and worried if our checked baggage will arrive in one piece. Hire with Go Rentals over Christmas and we will make your experience less stressful and not just will you have one less thing to worry about, but you will find it to be an enjoyable and quite satisfying experience.
Go Rentals offer a wide range of cars for rent at more affordable rates than our airport competitors. Instead of arriving at Dublin airport, exhausted and having to queue for ages to collect your car, you can get a taxi to us in Naas and collect your car quickly and easily. Whether you are travelling alone, so a little Ford Fiesta will do, or you need a 7-seater, like the Peugeot Rifter, or brand new model Dacia Jogger, so you can accommodate the whole family, we have something that is just right for you! If you insist on bringing that extra suitcase, a large saloon car, such as a Volkswagen Passat, or a spacious roof box can be available to cater for your needs.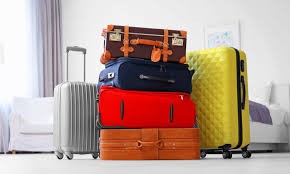 Go Rentals doesn't just consider the size car you need, we also think about what you want from a car this Christmas. Maybe you want automatic or maybe you want manual transmission…petrol, diesel, apple car-play, sat-nav etc. just ask, and we'll see what we can do. Maybe you want to do your bit for the environment this Christmas? Rent a hybrid car. Why not sample one of our many Toyota Corolla hybrid 1.8 petrol cars (not plug-in)? They drive as quiet as the wind, and as comfy as a cot.
Something that many of us have been trying to do more of in the past few years is to support Irish local businesses, rather than those huge multi-national companies. So, why not support a family-run Irish business such as ours. Go Rentals for you this Christmas! When coming home to visit your family, try to think of all the families employed in local Irish businesses.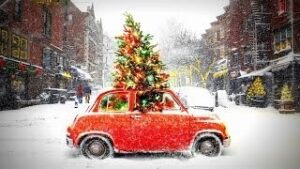 So, if you are Driving Home for Christmas, do it with Go Rentals!!
Ho ho hope to see you soon….
Published by Ali Gleeson