Luton Box Body with Go Rentals
The Luton Box Body is the largest type of van you are permitted to drive with a standard Irish/European driving license, and luckily, it's as big as you will need for both domestic and commercial removals. The Luton box body can handle payloads of up to1,000 kg. This means you can transport anything including large pieces of furniture, like desks and wardrobes, household appliances such as an American-style fridge freezer, office equipment and much more. There are no wheel arches taking up valuable space like with the low loaders, so they are perfect for packing boxes. There is no need to worry about not having driven anything this big before; Luton box bodies drive like any normal manual car and have the same controls like the accelerator, clutch and gears. With the two large wing mirrors, you can easily see what is around you, although it can be handy to have a co-pilot on hand to help with backing up and parking. Hiring a box body van rather than buying one is a choice many small enterprises make – particularly new start-ups. You don't have to reduce your working capital by buying a new van, or worry about the depreciation once you drive it off the forecourt; servicing and maintenance won't cost you anything, and in longer term contracts, the expense of hiring is tax deductible.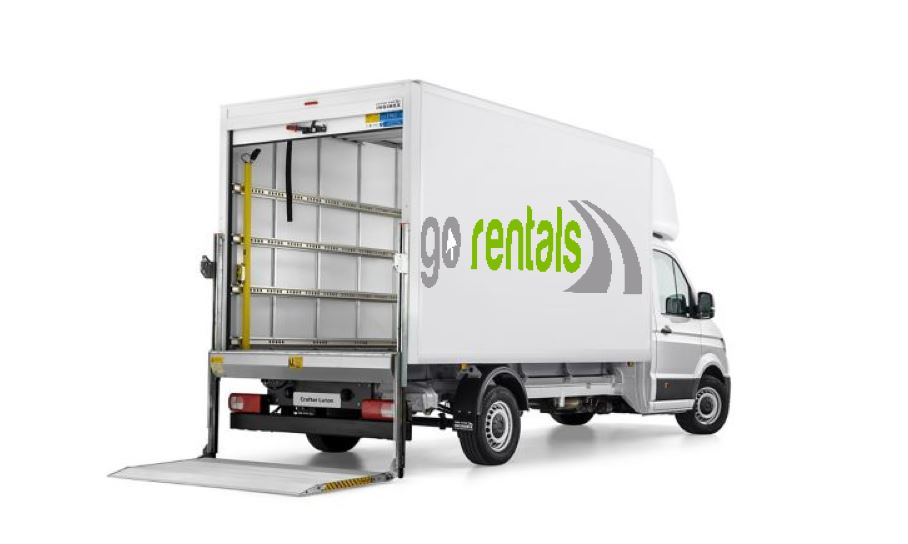 Why hire a Luton Van? 
A Luton box body has lots of room inside perfect for moving, and we here at Go Rentals know that the service we offer our customers would be incomplete if we didn't provide Luton box body van hire. Especially if you are moving house and want to avoid the expense of hiring a professional removal company. A Luton box body might not be able to take your full house in one go, but if you hire it over a weekend and make a couple of trips, you will definitely save money. Ask some friends and family to come and help you, and make the removal at your leisure, without thinking about the further expense of a removal bill increasing by the hour. Because a Luton box body can take large pieces of furniture, you don't need to go through the hassle of dismantling things, only to have to put them back together later the same day. It isn't just house moves – smaller jobs, such as moving offices or corporate deliveries can be completed with ease when you have a Luton box body van on hand. For office removal, desks, cabinets and drawers stack easily in a Luton, along with crates containing stationery or personal items. Go Rentals car and van hire will do you a great deal on a Luton box body, whether you hire it for a day, a week or a month.
Get on the move today and book your Box Body with us today.