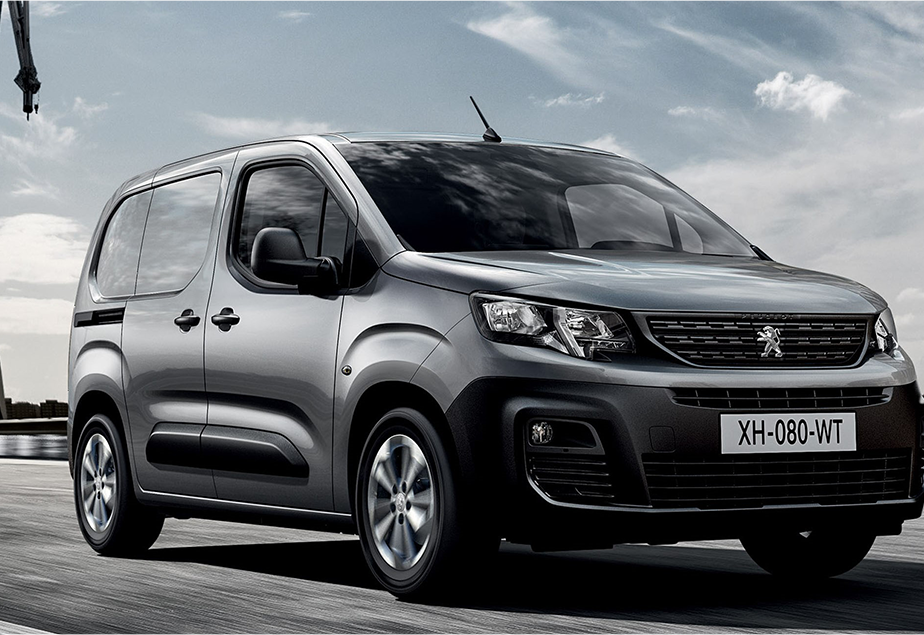 What Van do I need for my business?
It's the burning question for so many small businesses. Deciding on the right one makes what you do so much easier. It can become your office on wheels. Maybe it already. It helps you serve your customers better. Become more efficient. Grow your business… It's kind of a big deal.
There are a few factors to consider. What size? What wheelbase? Mileage? But a good place to start, is to ask whether you need a new van or can work just as well with a used vehicle.
Do you really need a van?
If you're starting out, this is the first question ask yourself. Needing a van and wanting a van are two different things. If you find that a car is just not cutting it for you anymore; you have to do more trips more often to help your customers, then it's probably the right choice. If not, then maybe stick out the car a little longer.
If you're already a seasoned van owner take a second look at your reasons behind looking to make a change. In some cases, there is a real need to upgrade as your existing van might be past its peak, you're expanding your business or upgrading you brand. All well warranted reason to look at change. But just be sure it's not change for the sake of change. If you have a well maintained and cared for van with reasonable mileage, waiting a few more months could save you.
New or used Van?
Budget can usually be the constraint when looking at whether to go with new or used. Vans are (in general) built to last. They're there to put in the endless kilometres and get back out to do even more. They're built for this.
New vans are more expensive than used but they're also new. They haven't gone through the rigours of a past life, taking the punishment of driving around the country. It's a balance. Your needs and what the van has been through.
How big does your van need to be?
When it comes to vans, size matters. If you're just carrying tools and small equipment a small or medium van might suit best. While for heavy or large items you're going to need something bigger, possibly with a high payload capacity (this is the max weight a van can handle).
Consider things like whether you need a long wheel base for larger long items? A higher or normal roof space for taller things? Roof racks and customisations for what you do?
Picking the right van.
Choosing the right van is now the crucial bit. While you could invest in the best spec on the best brand, if it's not suited to your needs it will always disappoint. Take a look at our run through of some of the best in each category.
Small Van – Peugeot Partner
There has been a slow and steady trend away from small vans in recent years as the popularity of medium vans has steadily grown. Having said that, if it's right for your business, a small van has much higher fuel efficiency and a smaller price tag that make them an exceptional choice.
The Peugeot partner is built from the same base as the Citroen Berlingo and the Opel Combo Van. But having said this, the Peugeot is streets ahead of its closest cousins. It is available in a range of specs to suit any business so you have the option to tailor your Peugeot to exactly what you need. From the specialist Grip and Asphalt models or even the Professional trim package. The Partner is available in two sizes (standard and long) and even with a crew cab to seat 4 passengers. So, you can have that extra flexibility without having to go up to a medium van. When it comes to sales, the Partner competes with the VW Caddy and the Renault Kangoo with ease.

On top of that the Partner is possibly one of the better looking of the small vans currently on the market. With a modern feel and great spec options to make you comfortable in your new investment. The icing on the cake is that the Peugeot Partners has been voted 2020 Van of the Year!
Medium Van – Nissan NV300
The medium van is now the most popular sized van for businesses in Ireland. They're big enough that you always have the capacity to deal with whatever your business throws at you, while small enough to manage costs and performance exceptionally well.
The NV300 has a common cousin in the Renault Trafic and the Opel Vivaro. It is in fact built by Renault in the same factory. Having just gone through some serious upgrades in new engines and gearbox options, as well as updated styling, Nissan have produced a van to compete with the best. It's an incredibly user-friendly van, feeling more car like inside than many of its competitors. The Nissan runs on the same engine used in their Qashqai models with 4 different options for you to choose from. Just make sure you choose the right engine output here, once full, that weight adds up! The NV300 comes in comfortably with 4 stars from Whatcar.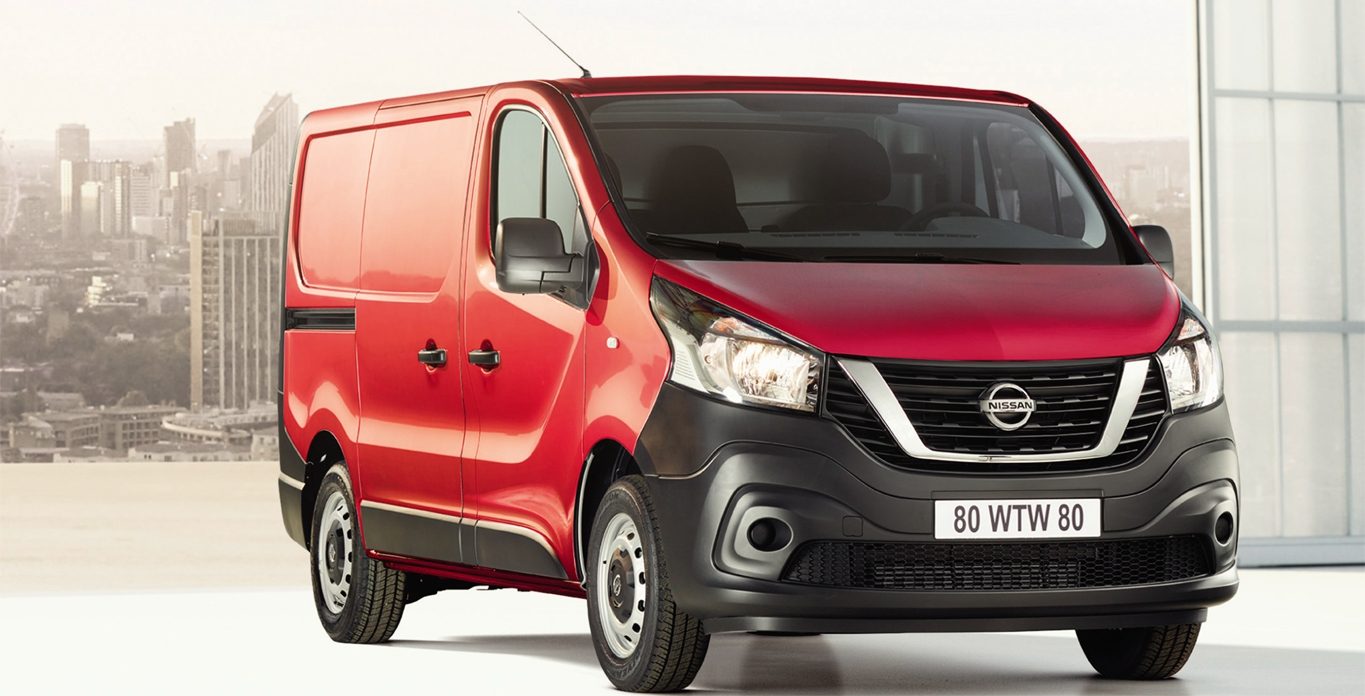 Large Van – Renault Master
If you're looking to buy a large van you generally know you need a large van. Your business needs the variety that the smaller options just can't match. Whether it's volume capacity, longer wheelbase or the larger payload. They are pricier, but for those that need it, the versatility makes up for it… and then some.
The Renault Master (like the Renault Trafic) is a staple of the van world at this stage. You'll find it on every road in every country as a van, minibus, motorhome and more! It's a well-earned reputation for the Master. It competes toe to toe with it's rivals like the Ford Transit, VW Crafter and the Mercedes Sprinter. The options in the Master means you can create your own van to suit your business. It's new engine range is more fuel efficient and eco friendly (it even has an electric version) while it can be configured to carry as much as 2471kg.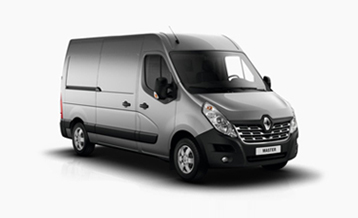 If you need the van that consistently delivers with flexibility for your business. The Renault Master is the way to go.